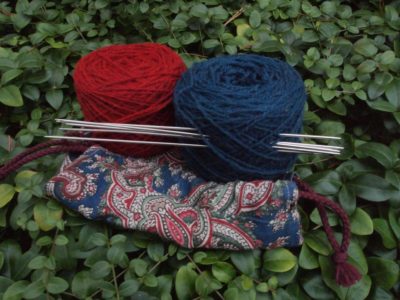 Handicraft lovers all around the world can now realize their wish to knit a pair of world famous Estonian colorwork mittens. Everything you need to start the project is included in this beautiful package. Colorwork mittens have kept Estonian hands warm for many centuries. They have protected us from evil and we have received magical powers through them. Mittens have been an important symbol of love and care, widely used in weddings and funerals. Long before synthetic dyes were invented, Estonians knew how to dye yarn with madder root and birch leaves and many other natural ingredients. In this box you will find
the pattern and instructions
five double-pointed needles, to start your work
two balls of 100% wool yarn from Estonian sheep and
a beautiful, practical knitting bag MADE IN ESTONIA to hold your project, because there is nothing better than have your knitting handy at all times.
Enjoyable moments! Your Nordic Knitters Read more at http://setomaa.postimees.ee/3388347/seto-kasitoolised-tallinnas-mardilaadal